Two are better than one – painting by number stretched
DIY judaica painting by number – be your own artist.
Canvas stretched on wooden frame 40*50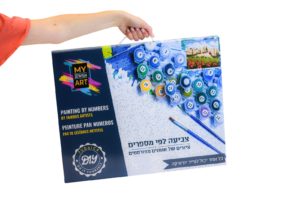 Level: Beginner
Color: 18
Description
Two are better than one, because they get a good salary from their work.
For if they fall, one raises up his companion; but woe to him who is alone and who falls, without having a second to raise him up!
Only logged in customers who have purchased this product may leave a review.
Other products you may like