Tantz – painting by number non-stretched 60*80
DIY judaica painting by number – be your own artist.
Canvas non- stretched on wooden frame 60*80
big size ideal for large spaces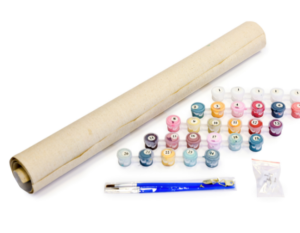 Level: Professional
Color: 24
Description
A solo part he dances alone
Armed with nothing but a beat of his own
The whirlwind of colors follows the sound
Of one who is joyous though no one's around
At peace with himself, for inside he knows,
He has Something, has Someone wherever he goes
The life that he leads holds truth at its core,
No riches, no glory, it's faith. 
Nothing more.
Only logged in customers who have purchased this product may leave a review.
Other products you may like